After Las Vegas, I visited NY. The main purpose of visiting there is to see my old friend.
My trip in New York
Back in 2006 to 2007, I was in Orange Country, California. I skipped 1 year from my university and study abroad. I went to a college, working on a cerficate in E-commerce. At that time, I got to know my friend, Koji. He was my closest friend at that time and we shared great "schoold days" time together. Even though we were quite close, I couldn't have an opportunity to meet him after finishing the school. So I decided to visit him who had already moved to NY, aiming to catch up after 8 years' absence.

My trip was not only all about sightseeing, but it was full of interaction with people. I used Couch Serfing that definitely made my trip fun thus valuable, and I visited old friends living all around the world. NY became the first place to see what kind of world my good friend lives.

I directly flew from Las Vegas to NY. It was the beginning of April. Las Vegas was pretty warm and confortable, but NY was chilly. When I was in the States before, I only visited places in California. Therefore, my image of "America" is more like Californian style, but I have found NY is rather Europe than "America".

Right after arrival, I met him. Even though there were so many changes had happened in our life, I didn't feel 8 years since then. We shared a lot of stories while exploring the city. I was just happy to have seen him more than anything else. Even though our life had been changed a lot, his kindness was still the same.

The city itself was too huge to explore. You can enjoy exploration but I find it better go for luxury one like Las Vegas. NY would be more suitable to try something expensive.
Foods are definitely something you can enjoy. I have tried something new like Vegan meals, Egg benedicts, and chicken over rice which is sold with food trucks.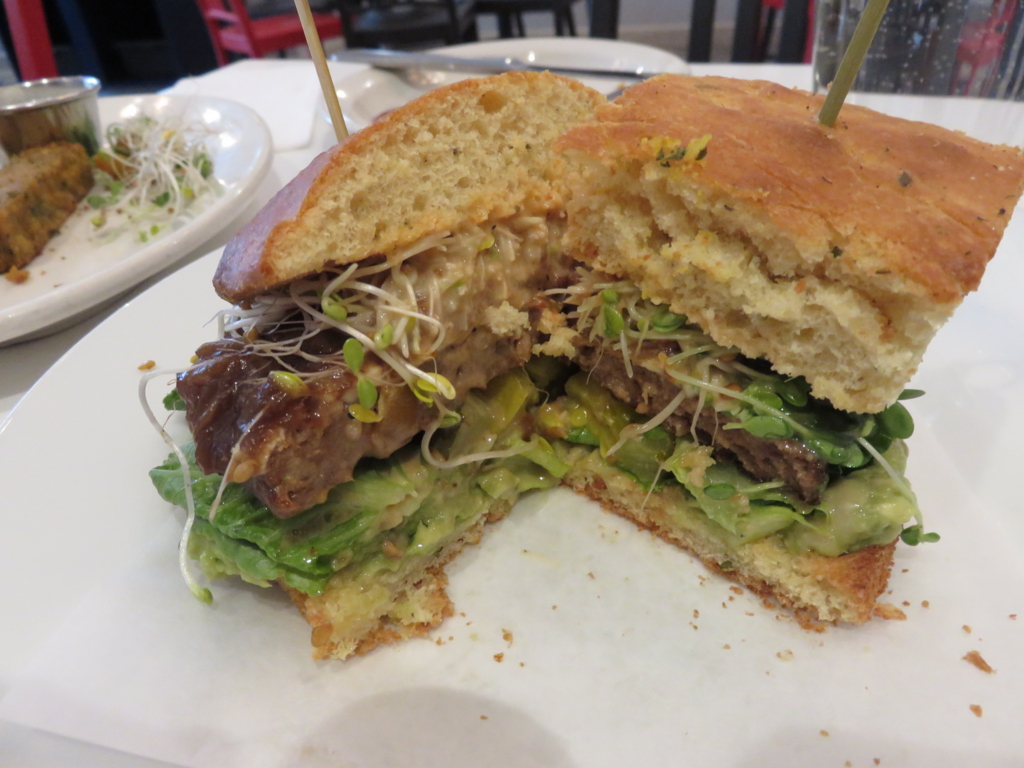 Vegan food. The meat made from soy beans was really like a meet! So so interesting!!
Buying at a food truck is a parfect option to eat at a park. One of the good things about NY is there are a lot of parks.
I could say NY would be nice to stay for a while rather than just traveling. It is the center of the world. The city never let us get bored (I believe..). I spent a week there but I would like to visit there again sometime in the future.

Since I was in the States before, I didn't find the trip hard. Real exploration, a backpacker-style trip, was from Central America. On the way to my next destination, Mexico, I was a little bit nervous because I had no clue about the country and I hadn't been a backpaker for long.
However my trip in Central America turned to be amazing. I would like to share the story in the next article.
One of the most "wanted-to-go" place, Guanajuato in Mexico
You can see more pictures in NY in the following album.
Cont.