I started my trip from North America. My first destination was Las Vegas.
It must be no need to even mention why I wanted to go there. It is such a special city. Since I saw a TV program, Las Vegas had been one of my want-to-go places. I thought it would be something that I had never seen in my life. (Before the trip, I had already visited 30+ countries.)
My idol, Minions!!! There were so many characters/people in cospre like that.
If you go to Las Vegas, you cannot miss the Grand Canyon as well. There are so many tours available from Las Vegas. You can even find one day trips.
I only saw from the top. Next time I go there, I want to go down and explore. 
Also I was dying to go to Sedona, Arizona. (I am always greedy :P) It is quite far away from the Grand Canyon but I found one tour that covers both. Sedona is famous as a vortex. Getting lots of energy/power from the earth before starting the long journey would be cool... So I decided to cover it as well.
I left my home, Japan, on 8th of April in 2015 and headed to the first destination, Las Vegas.
My first destination, Las Vegas
After having arrived, I met my first host, Beau, as he was working at the airport.
Speaking of which, I used Couch Surfing a lot. I wanted to meet local people rather than keep traveling. Meeting local people makes our trip more fun. Also you will find out how people could be nice to people who you have never met. I had used several times before the trip and had a lot of good memories with CS. Therefore, I used CS for the trip as well. If you don't know CS, I recommend you check out once.

Las Vegas is a town you can enjoy even just walking around as there are so many free shows as well as casinos. However I must say you can enjoy better if you come with somebody and make the trip luxury one. As I even couldn't go see any shows, I must revenge..
The trip to the Grand Canyon & Sedona was only 2 days 1 night, super short one. I could only enjoy the tip of their attractions, therfore those places were my revenge place as well.

I definitely enjoyed the amazing view and got lots of energy from the earth though.
Our tour also stopped by Antelope Canyon. It is located quite close to Sedona.

Breathtaking..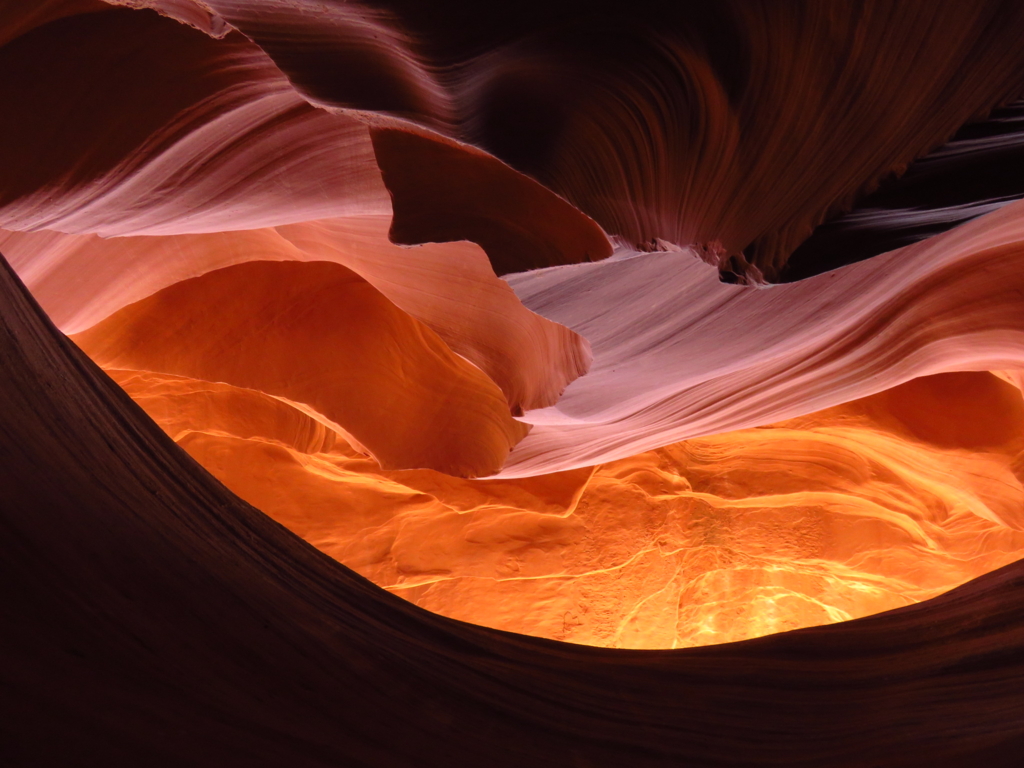 The beginning of my long journey was already awesome. Not only having enjoyed the trip, I also had a good moment with my host, Beau. He welcomed me and I felt so happy to chat with him.

After having fully enjoyed the place, I headed to my second destination, NY. My purpose of visiting there was to meet my good friend, who I hadn't seen for 8 years. I headed to NY with expectation.
I posted more pictures in the following album. Please enjoy!! :) 
Cont.